Frequently Asked Questions: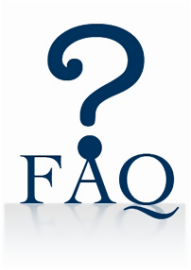 1. Who can best benefit from D'Arcy's services?
Businesses considering new hiring or fixed asset (PPE) additions (purchased or leased) should contact D'Arcy before making a final decision so D'Arcy can obtain necessary State proposals offering tax credits and other incentives.

2. What if my company is only breaking even, or not currently expecting taxable income?
Some tax benefits are refundable, sellable, or applied against tax liabilities other than income taxes. Also, many programs are multi-year propositions and application must be made before the initial qualifying criteria are met in order to have benefits available in later years. D'Arcy charges no fees until the benefits are actually realized. In essence, D'Arcy generates the savings that pay its fees, with the big majority retained by the client. Unlike the cash demands of retaining most professional firms, retaining D'Arcy means you can only make more money.

3. Our business already has staff accountants who are very capable. Why don't we just have them research and apply for the tax incentives for our business?

Retaining D'Arcy in no way is a slight to your current accounting and tax service providers. Likely your employees already are very occupied by the accounting and reporting cycles for your business, which have little correlation to the reporting demands of the tax incentive programs. The pre-application, application, documentation, and accurate claiming of the proper benefits is often overwhelming. Indeed, in Missouri's last two fiscal years, millions of dollars of reserved tax incentives went unclaimed and were forfeited by companies that had attempted the process without D'Arcy.

4. Does D'Arcy prepare state and/or federal tax returns?
D'Arcy works with your accountants to add the necessary tax forms and entries to alow your business to maximize its credits and incentives.

5. What Companies retain D'Arcy & Associates, Inc.?
D'Arcy has a 26 year history of working with companies of all sizes and industries. We have served sole proprietors, S Corps, Partnerships, LLCs, C Corps, T Corps, Co-ops, and ESOPs. Whether you're a Fortune 500 company or have just a few employees, we want to earn your business. No client is "small" to us.

6. When should I contact D'Arcy & Associates, Inc.?
We would be pleased to speak with you at your earliest convenience.
---